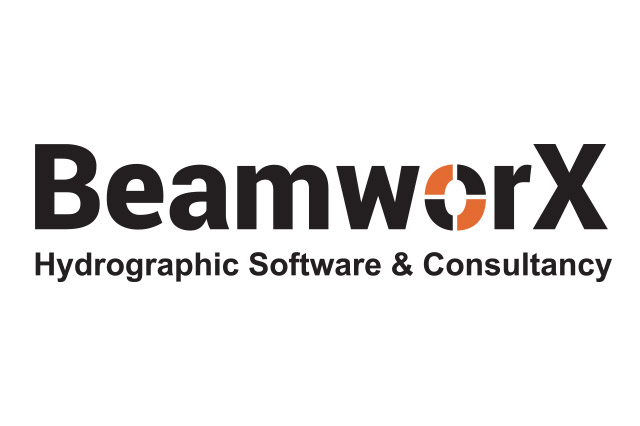 BeamworX
BeamworX are a Hydrographic software engineering and consultancy company for the Hydrographic survey and offshore markets.
They specialise in the acquisition, processing and integration of Single and Multi-Beam Echo-Sounder data.
BeamworX algorithms are lightning fast, reducing post processing routines by a factor of 10.
Software is available by annual subscription on a rental only basis, which provides much needed flexibility to customer's needs.
AutoClean
User-friendly and robust point cloud cleaning program for Bathymetric and Lidar point data.
When software becomes complex this cleaning tool is focused on day to day data cleaning whether it be on board a survey vessel or near site. Easy to install, learn and operate and flexible enough to fit in every workflow.
Product Features include:
Automatic cleaning and validation for Bathymetric and Lidar point clouds pdf-download
Manual flagging of points in 2D Slice and 3D View
Stand-alone application with straight forward installer
Optimum use of modern hardware (multi core, 64 bits, GB's of memory)
Supports many automated cleaning algorithms: statistical, spline filter, spatial coherence
Full undo on all modification actions
Imports and exports to various file formats, e.g. FAU/GSF/Kongsberg ALL/PDS/ASCII/LAS/LAZ/Hypack HS2, HS2X/Grids
Respects the point status as flagged by the acquisition software
Automatic Least Square Adjustment Height Fitting for Tide errors
Reference layer for design or previous survey
Optionally exports only the changes back to the original source files
Drag and drop area selection
Automatic import and filtering of files through folder monitoring during the survey
Dedicated Single-Beam Editor (SBEdit) available as an Add-On.
AutoPatch
A fully automated Multi-Beam Echo-Sounder patch test calculator.
Patch testing a Multi-Beam system can be time consuming and over complex.
Once the calibration lines have been sailed you need immediate results, which is where AutoPatch comes in.
Easy to operate, it gives fast, consistent and reproducible results. It is also a great tool to determine the overall quality of your survey configuration.
Product Features include:
One button click, to complete full calculation
Calculates Roll/Pitch/Heading mounting angles, various latencies, Transducer offset shifts.
Refraction, analyse sound velocity and SVP optimization
Height fitting for none-RTK data
Automatic line and area selection
Extensive calibration report
Includes de-spiking/outlier removal for sounder data
Exact calculation algorithms, using full ray-tracing
Consistent and reproducible calibration results
Supports XTF (QINSy), Hypack HSX, Kongsberg ALL, Teledyne PDS, WASSP, GeoSwath RDF Format
Calibrates Single/Dual Head Multi-Beam systems including separate TX and RX elements
Calculates the best-fit result from multiple survey lines
SBEdit
An easy to use Single-Beam Echo-Sounder editor. SBEdit makes it very easy to edit Single-Beam Echo-Sounder Data (SBE) in Chart Datum with the raw acoustics as background. The background makes it easier to decide how to edit the digitised High and Low Frequencies (HF and LF). SBEdit is an AutoClean Add-On, it is fully integrated into AutoClean.
The SBE result data is presented in Chart Datum and the raw acoustics are aligned exactly to the result, you can freely zoom around at any zoom level, the acoustics will always be presented at the correct location.
The presentation of the acoustics is configurable with different colour palettes and drawing order. The Grid reference layer can optionally be shown to compare the data with previous or other Multi-Beam surveys.
Product Features include:
Manual clipping with the mouse cursor
Assign new height by "free-drawing" with the mouse cursor
Automatic "boxcar" De-spiking
Height Averaging
Undo every edit action
The modifications are stored in the files alongside the original digitisation so itt is possible to revert to the original digitisation at all times.
A dedicated BeamworX utility is used to log the 'echogram' data directly from the sounder and the results from the Acquisition software.
These files are then commonly presented in AutoClean and SBEdit. The Echo-Sounder requires no hardware modification, most modern sounders can already output an "echogram" data packet over a network port.
More Information
For more information on any of the R2Sonic products