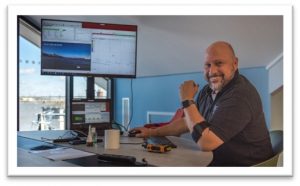 Managing Director - James Williams
Based in Cornwall in the UK, James, MD at Swathe Services has a BSc in Underwater Studies with Ocean Science and an MSc in Hydrography,  both obtained at Plymouth University.  James has been working within the marine survey industry for over 25 years as a Hydrographic Surveyor, Consultant and Entrepreneur.  He is the founder and Managing Director of Swathe Services which incorporates a team of skilled survey professionals who offer product sales, equipment rental, personnel deployment and training.   He has been the chairman of the south west region of The Hydrographic Society UK and sits on the Societies Education Committee.  James is committed to pushing the boundaries of surveying and innovation to bring better, safer and environmentally considerate solutions to the survey industry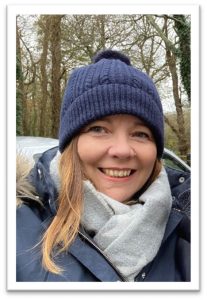 Finance Manager - Shelley Williams
Shelley  is the Swathe Services Group, Finance Manager.  Shelley obtained a degree in Accounting and Finance at The University of Plymouth and is a Qualified Chartered Accountant with over 25 years' experience.  Shelley joined the organisation in 2016 and looks after the day to day company accounts, cashflow,  and everything finance related.  In her spare time Shelley can be found by the sea, paddle boarding, kayaking, bodyboarding and she also enjoys snowboarding vacations.
Family time is very important to both Shelley and James who have a 9 year old daughter Fleur, and new puppy Blaze, who is a welcome addition to the office team.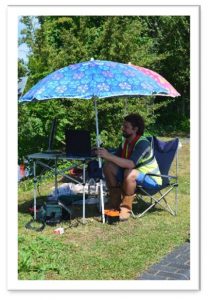 Sales and Technical Support - Arthur Laloe
Arthur studied at The University of Cardiff B.A. and University of Plymouth achieving a MSc in Hydrography.  He has provided Sales and Technical Support at Swathe Services since June 2019.  Arthur has travelled the world gaining extensive Hydrographic survey knowledge.  Since joining the team he has experienced many surveys in shallow waters with USV's and has gained a greater understanding of Inertial Navigation Systems (INS).  Arthur has a very calm nature which he uses to admirable effect when offering advice and technical support to Swathe Services customers.
Surfing, paddle boarding and fishing keep Arthur busy at weekends.  He is also a long suffering Southampton FC fan.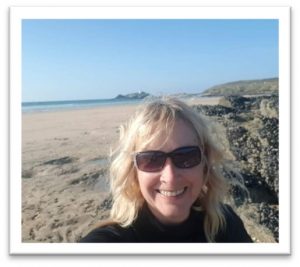 Office Manager - Sally Bridger
Sally Bridger joined  Swathe Services as Office Manager in September 2020, after relocating from Essex.  Sally supports the Swathe Services team members in their daily tasks, keeps the office running and makes a great cup of tea.  One of Sally's main tasks is  sending hydrographic equipment around the world, and she is currently embracing the challenges that BREXIT has brought.
Sally has a love of the sea, especially body boarding, and owns her own kayak.  She can also be found beachcombing in her spare time making craft items from sea glass, driftwood and shells.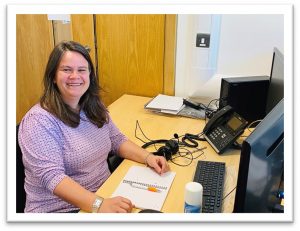 Business Development Manager - Kerry Beckwith
After achieving a BSc in Hydrography at the University of Plymouth, Business Development Manager, Kerry, spent 15 years working offshore on a wide range of projects and seagoing vessels.  She then returned to the UK as a Training Centre Manager/Technical Author,  providing support for some of the latest marine systems and processes.  Since joining the team, Kerry has been tasked with contacting new and existing companies to introduce the integrated support solutions offered by Swathe Services.  An interest in new technology means she is also closely monitoring how autonomy and AI processes are changing the role of the offshore surveyor.
When not at work, Kerry's hobbies include Dancing, DIY and tending to her chili plants.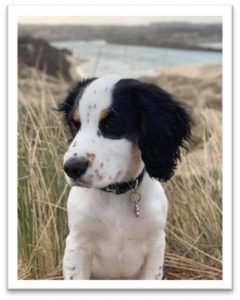 Office Puppy - BLAZE
Blaze – office pup and team exerciser.
Blaze is exceptional at beach cleaning and recycling waste and he is often seen patrolling Gwithian Beach.