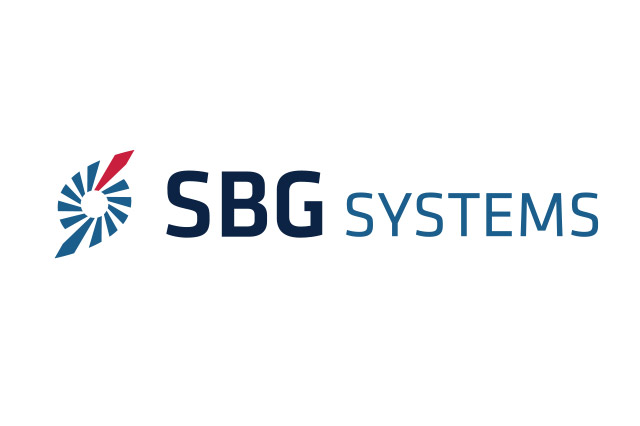 SBG Systems
SBG Systems supply miniature, high-performance, accurate, inertial measurement and motion sensing solutions.
Their sensors are used in industrial, defence and research projects such as unmanned vehicle control, antenna tracking, camera stabilisation and surveying applications.
SBG provide inertial sensors with innovative Micro-Electrical-Mechanical Systems (MEMS) technology.
Such as Attitude and Heading Reference System (AHRS), Inertial Measurement Unit (IMU) and Inertial Navigation Systems (INS) with embedded GNSS.
This technology, combined with advanced calibration techniques, offers a compact and low-cost solution while maintaining high performance at every level.
Ellipse Micro
The Ellipse 2 Micro Series brings the highest accuracy in the smallest most economic package.
Ellipse 2 Micro takes industrial grade IMU, AHRS and INS to high volume projects.
Highest Accuracy, Smallest Sensor
· Industrial Grade – Benefit from a 2-year warranty
· Cost-effective – Designed for volume projects – Land, Marine and Aerial
· High Quality IMU – Calibrated in Dynamics and Temperature
· High Performance – 0.1 degree Roll and Pitch (AHRS & INS models)
· Light-Weight – 10 grams
· The only micro sensor to provide a 5cm heave, automatically adjusted to the wave period
· Fusion with GNSS receiver for a high accuracy position and heading
Ellipse Series
Ellipse Series sets is a successful line of industrial-grade inertial sensors know for high level robustness. This 3rd generation embeds a 64Bit microprocessor running latest generation algorithms. All the INS/GNSS are now provided with multi-ban RTK receiver for centimetric position and more accurate orientation.
Features and Accuracy:
Features:
Industrial grade MEMS, superior vibration rejection
Extensive test and calibration from -40 to 85°C with individual calibration report
Integrated hard and soft magnetic disturbances calibration tools
Real-time fusion of inertial with aiding sensors (GNSS, RTK, DMI, DVL, etc)
Robust position with invalid GNSS measurements detection and RAIM
Select your motion profile to automatically adjust Kalman filter and dynamic constraints for optimal performance
Automatic lever arm estimation (Enter rough lever arms, Ellipse refines them automatically
Ekinox 3 Series
Ekinox Series is a product range of high accuracy inertial systems. It has been designed to bring robust, maintenance free, and cost-effective MEMS to the tactical grade.
Thanks to a drastic selection of high end MEMS sensors, an advanced calibration procedure, and powerful algorithm design, the Ekinox Series achieves 0.02°
Applications:
AEROSPACE: Mid-sized & large UAV, Avionics, LIDAR, Gyro-stabilised camera, flight data recorder
LAND: Motion, unmanned ground vehicle, camera and 3-D scanner, SATCOM antenna
MARINE: Hydrography, motion monitoring, performance sailing, offshore, targeting system
SUBSEA: AUV, ROV, SONAR, LiDAR, Camera
Apogee Marine Series
Apogee Series makes high accuracy affordable for all surveying companies. On the fields of hydrography, mobile mapping, or remote sensing, the Apogee joins robustness, simplicity to high performance.
SBG Systems manufactures high quality, high accuracy inertial navigation systems from the design to the production. The Apogee benefits from our high level of expertise in integrated design, IMU calibration, testing and filtering.
Key Features:
HIGH Accuracy Roll & Pitch: 0.008° Real-time / 0.005° Post-processing
Last generation MEMS sensors & Tri-frequency GNSS receiver
GNSS-based Heading, not sensitive to latitude
RTK and Precise Point Positioning (Marinestar, TerraStar and more)
Real-time (5 cm) and Delayed Heave (2cm)
Qinertia Post processing
Qinertia is SBG Systems' in-house post-processing software.
This full-featured software enhances SBG Inertial Navigation Systems performance by post processing inertial data with raw GNSS observables.
Qinertia is very easy to use and ideal for hydrographic survey operations.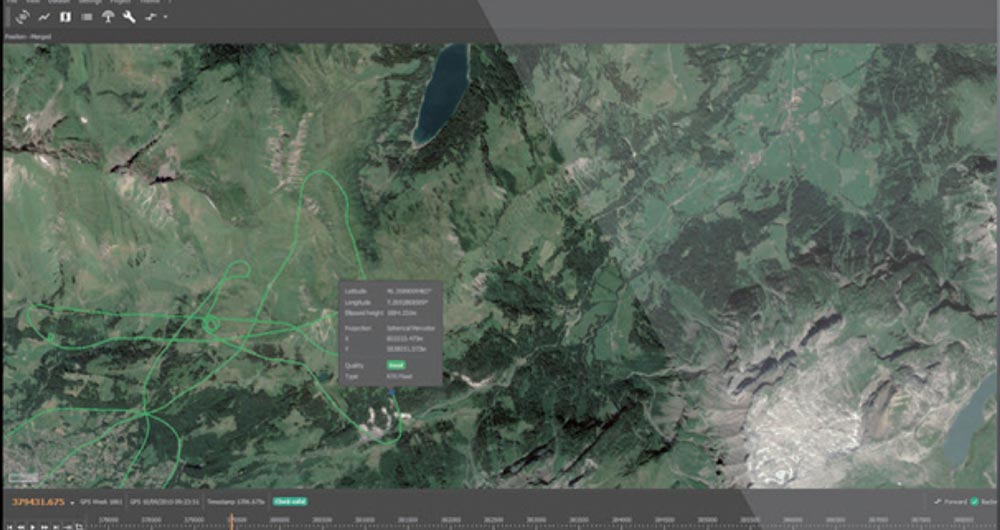 Key Features:
· Tight Coupling INS/GNSS fusion
· + 7,000 Base Stations always up-to-date
· Open to all Industry Standards
· Fastest Processing
· Modern & Intuitive Interface
· Survey efficiently, everywhere and easily – Designed with simplicity to help surveyors get the most of their surveys.
. The new 3D view helps you to check your mechanical installation, especially your sensor position, your alignments and lever arms.
RTK Corrections and Virtual Base Stat
Qinertia gives access to up to date, offline RTK corrections from over 7,000 base stations located in 164 countries.
By creating a virtual base station near your project, the software delivers the highest level of accuracy without having to set up your own base station.
Tight Coupling Post-processing
The advanced tight coupling algorithm has been designed by SBG Systems to deliver the highest accuracy and maximise RTK availability.
Trajectory and orientation are greatly improved by processing inertial data and raw GNSS observables in forward and backward directions, especially in GNSS challenging environments (urban valleys, forests and more).
Advanced Quality Indicators
Thanks to advanced quality control indicators such as Standard Deviation, Separations, GNSS Quality feedback and others, Qinertia provides a full understanding of the survey.
With Qinertia, surveyors can quickly identify and solve any issues such as mechanical installations or sensor alignment to keep the survey on track.
Import/Export
Qinertia has been designed to be easily integrated in your production workflow.
Qinertia supports RINEX industry standard, and for better integration, Septentrio, Novatel, and Trimble native binary format.
A very powerful ASCII export feature allows seamless integration with any third-party software.
SBET and Google Earth are also supported for improved integrated operation.