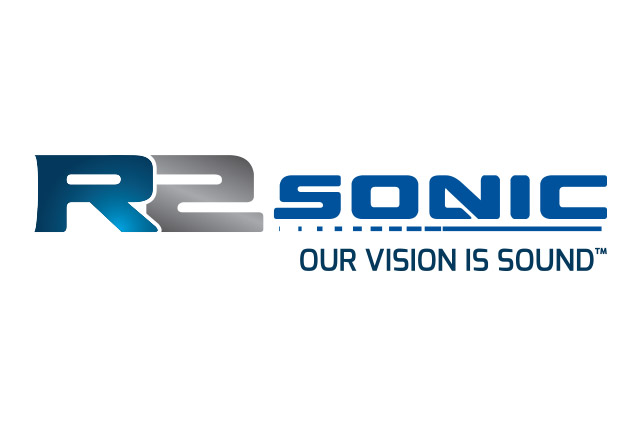 R2Sonic
R2Sonic are the leading innovator of Multi-Beam Echo-Sounders (MBES) for use in the shallow and medium water Hydrographic Survey community.
They offer more, original value-added features than all other multi-beam manufacturers.
R2Sonic MBES provide:
Smaller beam widths and superior resolution so that the user can deliver superior resolution maps over the competition.
Greater frequency selections in real-time so that the user can avoid interference from other equipment and optimise resolution for depth.
Greater selectable swath coverage from 10-160 in real time so that the user has more flexibility to optimise the system per survey and environment.
UHD with up to 1024 independent soundings per ping so that the operator can complete high density surveys faster and improve complex bottom surveys.
R2Sonic MBES offer:
Sector rotation and vertical mapping modes in real-time so that the operator can map quay wall and vertical structures accurately without turning the sonar head.
TruePix with up to 10000 intensity samples per swath including compressed water column data for online processing and backscatter data.
Multi-spectral backscatter provides the ability to sequentially ping at multiple frequencies for remote bottom characterisation.
Lower power consumption so that the user can achieve much improved AUV or USV mission endurance.
3 year standard/6 year optional extended warranty with service plan for low and predictable maintenance costs.
SONIC 2020
Features:
·      Ultra-compact and low cost
·      Wideband 200kHz-400KHz
·      Optional UHR 700kHz
·      Beam Widths to 1.0  x 1.0 degree (with UHR 700 kHz option)
·      Selectable swath 10 degree to 130 degrees
·      Sounding depth to 100m+
·      Embedded processor/controller
·      Low weight, volume and power consumption
·      Roll stabilisation
SONIC 2024
Features:
·      Focussed beams to 0.3 x 0.6 degrees (with UHR 700 kHz option)
·      Wideband 170kHz-450kHz
·      Optional 700kHz
·      Selectable swath sector 10 – 160 degrees
·      Swath sector rotation
·      Sounding depth to 400m+
·      Embedded processor/controller
·      Low weight, volume and power
·      Roll stabilisation
I2NS
Integrated Inertial Navigation System Option
Main Advantages:
·      Seamless integration with R2Sonic MBES
·      Compact IMU in waterproof housing
·      Variable accuracy and price configurations
·      Inertial aided RTK positioning
·      High immunity to GNSS outages
·      Export license not required to most countries
·      Affordable price
·      3-year standard warranty