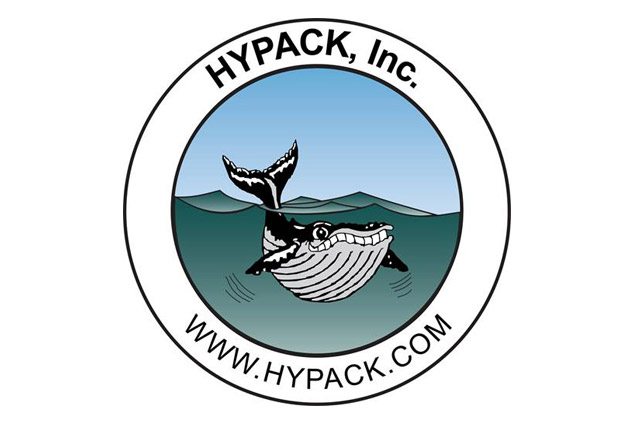 Hypack
Software for Hydrographic data collection, processing and final products.
Hypack are one of the leading suppliers of hydrographic survey data collection and processing software, with more than 10,000 users in over 140 countries.
Hypack Max
Hypack Max is their standard package.
It has everything you need to design your survey.
Collect Single-Beam data, process it and generate final products such as contours, plotting sheets, output for CAD, fly-through views, cross sections and volume calculations.
The side scan sonar, sub bottom ADCP and magnetometer collection and processing modules are standard features of Hypack Max.
You'll need to add Hysweep license to include the modules for multiband data collection and processing.
Side-Scan
Hypack is the only hydrographic software package that offers side scan collection, mosaicking and targeting as a standard part of the package.
The side-scan survey programme supports analog and digital side scans, including some of the latest dual frequency and high-resolution side scans.
Hypack side scan processing routines accept input from side scan or from the pseudo-side scan available from many Multi-Beam systems.
It can also handle XTF files from several side scan manufacturers own logging software.
Hysweep
Software for calibrating, collecting and processing Multi-Beam, topographic laser backscatter LIDAR and water column data.
Hysweep requires a Hypack license. As your agency moves from Single-Beam to Multi-Beam surveying, you can upgrade your package to Multi-Beam by purchasing a Hysweep license.
The Hysweep Patch Test allows you to determine the exact mounting angles for your system in hours, not days.
Hysweep survey provides you with coverage diagrams, real-time TPU displays, and QC tools needed to efficiently complete your Multi-Beam survey.
Real Time Point Cloud
The new program runs in conjunction with Hysweep survey and displays both Multi-Beam and topographic laser data in a corrected and geo-referenced, color-coded point cloud.
The Real Time Point Cloud Program is useful for easier feature detection and categorisation, system calibration and verification, and data quality control.
The Hysweep Water Column Logger allows users to ensure that hard targets, such as wrecks, are fully detected, and to confirm the least depth in the water when fine features such as cables or masts may otherwise be missed.
The Hysweep Multi-Beam editor allows you to review your raw data components, incorporate sound velocity and water level corrections (including RTK TIDES and VDATUM), and apply geometric and statistical filters to quickly clean your data and output a variety of data subsets.
Geocoder
Licensed from UNH-CCOM, Geocoder allows you to generate mosaics and perform bottom classification from average backscatter and snippet data.
DredgePack
Software for dredging control on cutter suction, hopper, bucket and excavators dredge operations. Designed to save you money, DredgePack keeps your crew working more efficiently in the dredge cut rather than digging too deep or outside the channel.
Using tools in DredgePack survey data is loaded into a colour coded matrix. Survey data can come from Single Beam data, Multi-Beam data or multiple transducer data.
DredgePack will monitor the exact position and depth of the digging tool and keep track of an 'As Dredged' surface.
It allows you to see exactly where the digging tool is in plain view and profile view.
You can also see the channel design depth and channel over depth in profile view.
Dredging plans can be simple channels or complex surfaces, as created in the Advanced Channel Design program.
Included in DredgePack:
Bucket Patterns: Generate bucket patterns in advance of digging
Bucket Reports:   Keep a history of the location of each drop (or placement) and export it to your CAD/GIS package
Dredge Statistics: View a distribution of depths to monitor over-digging
MTX Reporter: Produce a graphic that shows the dredge progress based on each shift or each day
Hyplot: Hypack smooth sheet program
Channel Design and Advanced Channel Design: Hypack programs to design simple and complex channel plans
Hypack Sub-Bottom
A software package designed for the acquisition and processing of sub-bottom profiling data.
Hypack Sub-bottom is a Sub-Bottom profiling (SBP) software package designed for marine geophysical, engineering and geotechnical site surveys, dredging and mining applications. A simple and easy-to-use solution for all your Sub-Bottom profiling survey requirements.
The package has a comprehensive global geodesy model and a simplified hardware setup with the ability to setup up the preferred positioning systems together with numerous analog and digital sub-bottom profiling systems.
Easy to configure and acquire sub-bottom profiling data
The software is intuitive to configure by following a few basic steps:  First define the project geodesy, configure the survey hardware, import background charts (ENCs & web maps), plan the survey lines then start the survey program to acquire the data.  Within the survey program the SBP system can be further configured and tuned.
Sub-Bottom Profiler: Hypack Sub-bottom supports numerous SBP systems, both analog and digital, from the industry's leading manufacturers.
Accurate positioning for hull-mounted, towed or systems on unmanned vehicles (AUV or ROV). Hull-mounted systems require only a simple GPS. For towed systems, Hypack reads any of over a dozen cable counters, and performs layback calculations or USBL/LBL acoustic positioning can be utilized. Separate (AUV, ROV) navigation files (raw or EDT) are also supported in the full Hypack Max package.
Two SBP systems, no interference: A sophisticated triggering system enables simultaneous acquisition of two different SBP systems with no acoustic interference between the systems.
Nexus 800
Complete aerial mapping solution for LiDAR, photogrammetry, thermal survey data acquisition and post processing,
The new Nexus 800 powered by Hypack is a full end-to-end solution that represents a new paradigm in UAV data collection by seamlessly harmonizing LiDAR data with photogrammetry.
The Nexus 800 is a turn-key system that tightly integrates hardware and software to provide a cutting-edge solution for LiDAR survey planning, data acquisition, post processing and analysis, and product creation.
Features:
Complete GNSS aided inertial navigation system
Single/Dual LiDAR return with a 360 degree field of view
LiDAR and Photogrammetric data acquisition
Real-Time Image and Point Cloud viewing
Correlation of Point Cloud and georeferenced imagery via post processing
On-board Windows® PC for rapid data processing and product creation
Volume computation and data analysis
Full flight and software training and support