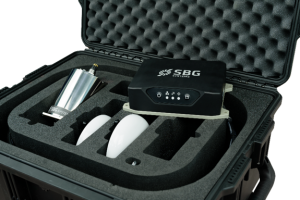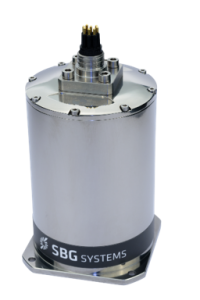 We are delighted that Ports of Jersey has recently upgraded its existing SBG Apogee-U to the SBG Apogee Navsight Solution, designed specifically for marine applications.
Swathe Services supplied and installed the original system and assisted with the upgrade
The port purchased the Apogee-U high-performance Inertial Navigation System (INS) from Swathe in 2016 along with a high-resolution R2SONIC Multi-Beam Echo-Sounder (MBES) to conduct Hydrographic surveys out of St Helier and for additional commercial survey operations.
"The Navsight offers superior performance"
James Williams, Managing Director of Swathe Services, says:  "The SBG Apogee Navsight Solution offers superior performance compared to competitive products and allows for easier installation and integration into existing hydrographic systems. This modular solution can be supplied with a small ruggedized topside housing or rack mount depending on the boat setup. The upgrade was done as part of a warranty extension package for both their SONAR and INS systems."
Aaron Gavey, Head of Maritime Operations at Ports of Jersey, says: "The warranty renewal and upgrade package that Swathe put together has given us peace of mind that we can continue to operate our high-performance survey systems effectively and at reduced financial risk."
SBG's Navsight Marine Series are high-end MEMS-based Inertial Navigation Systems. They are robust, maintenance-free, highly accurate and cost-effective.
Contact us to find out more information on this product.