CEE HydroSystems has recently released the CEESCOPE-USV echo sounder.
This unique system has been designed specifically for survey applications that utilise shallow water unmanned surface vehicles.
The CEESCOPE-USV works well with both one-off custom vessels, in addition to more widely used vessels.
The CEESCOPE-USV is waterproof and does not take up much space; it is contained within a single box.
It comes with broadband radio telemetry and GNSS.  The unit does not require any interface with the USV so there are no challenges associated with instrument data integration on the vehicle.  This means that users can benefit from flexibility in vessel choice.
The system uses real-time broadband radio telemetry, up to 20 Hz RTK GNSS, alongside 20Hz dual frequency soundings and a 3200 sample per ping digital echocgram via the CEE-LINK radio base station.
It also works with HYPACK and other software packages, so that the USV can be steered along the survey line.
The vehicle has a range of over 1000 metres.
Adrian McDonald, who is Vice-President of Sales at CEE HydroSystems explains, "The total costs of this system are gretaly reduced because there is no longer a requirement for the vehicle to handle data telemetry.
Furthermore, separating out the vehicle and system electronics helps to obtain cleaner data.
He also said, "We have worked hard to provide a complete data package designed specifically for USV surveying.
This means that organisatiosn do not need to be concerned about how to handle their data, which should make creating new USV designs a little easier."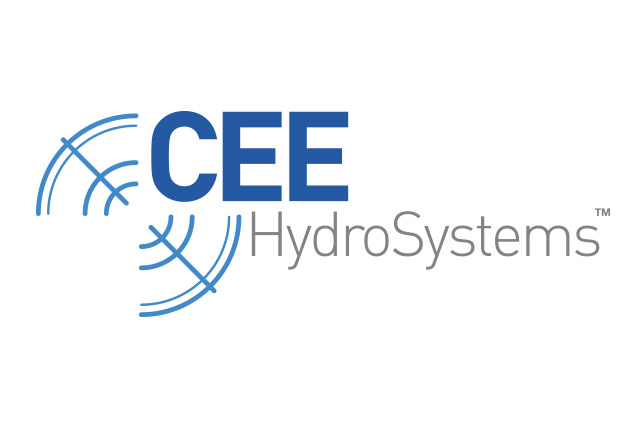 It is also possible to add real-time video and side scan capabilities to the USV simply by plugging the data output from the devices into the CEESCOPE-USV.
The data can subsequently be sent back to the shore with the GNSS and bathymetry data.
If necessary, navigation data can be exported to vehicle control systems directly from the CEESCOPE-USV.  This can be handy for waypoint guidance.