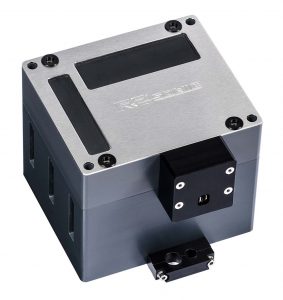 Our MD, James Williams, recently teamed up with the Kate Rowlatt of the Canal and River Trust to write an article for Geomatics World Magazine.  They shared their views on the challenges of shallow water hydrographic surveying.
Surveying Britain's waterways
James and Kate were well placed to discuss this issue as they have spent a great deal of time surveying Britain's 2000 miles of inland waterways on behalf of the Canal and River Trust.
Back in 2007, the organisation committed to surveying every kilometre of the waterway on a regular basis instead of waiting until it is required.  This is a big task, so they teamed up with Swathe Services to find the best way to do this!
Bespoke Survey Vessel
Kate and her team spent a considerable amount of time and effort creating a bespoke survey vessel.  This vessel was able to capture clean data in ultra-shallow conditions and house a dual-head R2SONIC 2020 Multi-Beam (MBES) Sonar with Integrated Inertial Navigation System (INS).  A great deal of the waterway was under 2 metres in depth, so it was a tricky task!
The front page of Geomatics World Magazine
Their article made the front page of Geomatics World magazine!  Geomatics World is the leading journal for professional and technically qualified surveyors, so James and Kate were delighted to have the opportunity to share their experiences with so many people.
If you would like further information about how Swathe Services can help meet your shallow water surveying needs or have any questions about the R2Sonic range.  Get in touch with James on +44 (1872) 265642.